Alveolar airlock replacement
Completion date :
June 2022
BENEO ORAFTI called on our services to replace its existing airlocks and switches with new FOOD-certified equipment with CIP cleaning.
The new equipment installed is perfectly compatible with the customer's operating conditions, such as the easily removable CIP cleaning phases, in correlation with ATEX safety devices.
To guarantee compliance with food hygiene regulations, we have designed DN350 aseptic flanges based on DIN11864-2.
The overall design was reworked to improve product flow conditions, ensuring that the two existing airlocks were properly supplied. The new installation also includes a special switch on the pneumatic transfer line, allowing the flows to cross. In addition, to ensure ease of maintenance, airlock isolation devices were integrated.
Our team worked on the same project in 2023, this time on the second line of this installation.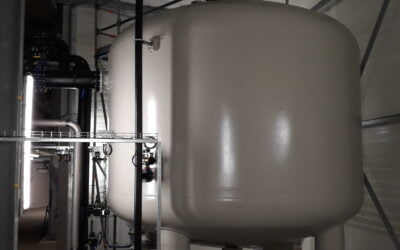 Addition of a sand filter Customer: BIOWANZE Date of completion : July 2020Known for its exploitation of new energy sources from renewable energies, the company BIOWANZE called on our expertise for the extension of its water treatment unit in the wastewater treatment...