Fire protection for process filters
Completion date :
May 2022
At the request of BIOWANZE, we were commissioned with a project to provide fire protection for a plant's line of dust collection filters.
We began by drawing up a project plan and defining a general budget.
Next, the design of the water injection points in the dust filters was reviewed, to ensure effective fire protection. An intervention procedure was also defined in the event of a fire being detected, with the networks secured to prevent any unwanted injection of water.
On-site surveys were carried out to take account of the specific features of the installation. Our team also designed the piping networks and produced the corresponding detail drawings, ensuring optimum implementation of the fire protection system.
Throughout the project, various consultations were carried out to select the equipment and materials required for the project, and our engineers ensured rigorous monitoring of the system installation stages, in close collaboration with the on-site teams.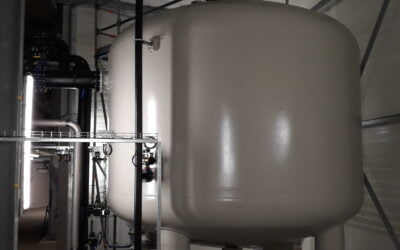 Addition of a sand filter Customer: BIOWANZE Date of completion : July 2020Known for its exploitation of new energy sources from renewable energies, the company BIOWANZE called on our expertise for the extension of its water treatment unit in the wastewater treatment...