Extension d'une passerelle de la chaudière à biomasse
Date de réalisation :
Octobre 2021
Nous avons récemment entrepris un projet d'extension de la passerelle de la chaudière à biomasse afin de faciliter les opérations de maintenance à travers un générateur d'explosion.
Cette extension permettra un accès plus sûr et pratique grâce à l'installation d'un escalier en remplacement de l'échelle à crinoline précédemment utilisée.
Parallèlement, nous avons amélioré le cabanon acoustique entourant le générateur pour prévenir des nuisances sonores.
Voir la galerie de ce projet :
Les projets les plus récents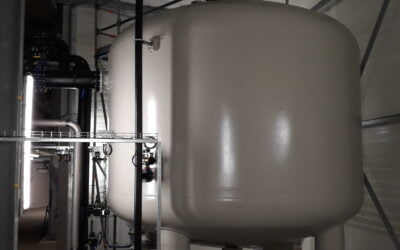 Addition of a sand filter Customer: BIOWANZE Date of completion : July 2020Known for its exploitation of new energy sources from renewable energies, the company BIOWANZE called on our expertise for the extension of its water treatment unit in the wastewater treatment...