Extension of the spare parts store
Surface 900m², that is 29 x 31m, in addition to the initial surface of +/- 1.000m².
Structure in hot galvanized steel with a total weight of +/- 42 Tons.
Cladding and covering by sandwich panels, with pedestrian doors and sectional door.
Creation of an external storage room for hydrocarbons
Creation of a cleaning area for the needs of maintenance.
Collection and treatment of cleaning water
Improvement of the access for semi-trailers and light trucks.
Adaptation of the smoke extraction network and the fire protection network.
Les projets les plus récents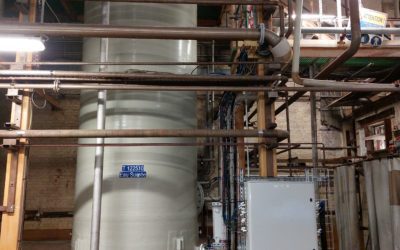 Replacement of process tanks Client : BENEO ORAFTI Description On-site surveys of existing installationsCreation of a project plan including all tanks to be replaced and those to be relocated, as well as piping modifications. Drawing up detailed plans of the piping,...