Sécurisation de la façade d'un lavoir
Date de réalisation :
Juillet 2021
A la demande de la société BENEO ORAFTI notre équipe a procédé à la réalisation de ce projet, relatif à la sécurisation de la façade d'un lavoir avec renforcement des colonnes et des poutres corrodées.
Pour cela, des profils adaptés au design de la structure ont été ajoutés, tout en maintenant les gabarits de circulation sur les différents planchers du bâtiment.
Les renforcements sont calculés et définis afin de retrouver les inerties initiales des profils sans nécessairement remplacer les profils dans leur intégralité, minimisant les temps d'intervention et coûts.
Voir la galerie de ce projet :
En complément, les renforcements de structures ont permis de sécuriser la fixation des plaques de façade, de type Siporex.
Notre équipe assuré le suivi complet de ce projet, depuis sa conception jusqu'à sa réalisation, en veillant à respecter toutes les spécifications et exigences du client.
Les projets les plus récents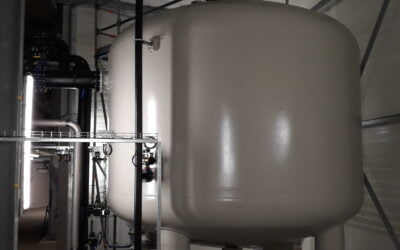 Addition of a sand filter Customer: BIOWANZE Date of completion : July 2020Known for its exploitation of new energy sources from renewable energies, the company BIOWANZE called on our expertise for the extension of its water treatment unit in the wastewater treatment...