Sulfuric acid piping replacement
Date of completion:
2022 and 2023
The BENEO ORAFTI company called on our services for a project to replace sulfuric acid pipes. The work consists of replacing around 575 meters of existing pipes with diameters of DN50, DN65, DN80 and DN100, using quality materials such as 316L stainless steel and URANUS 904L.
Our team called on a specialized laboratory to confirm the qualities of the materials, to resist the service conditions (temperatures, pressures and acid concentrations).
To carry out this project, we carried out detailed on-site surveys of the existing installation, as well as a complete 3D scan of the pipes to be replaced. These steps facilitated the design of the necessary plans and measures.
We have also defined a new path for certain pipes, allowing the assembly of new lines without dismantling the existing lines, thus guaranteeing a limited downtime when changing from old to new lines.
Our services include the production of detailed plans for new piping, including isometric layouts, as well as the design of the supports required for their installation. In addition, we have established a table of general quantities and a budget estimate for the project upstream of the achievements.
Throughout the project, a regular monitoring of the achievements was carried out on site, thus making it possible to check the conformity of the works with the plans and the technical standards in force.
Finally, for the creation of an AS BUILT folder, our plans have been updated. This allows complete and accurate documentation of the work performed.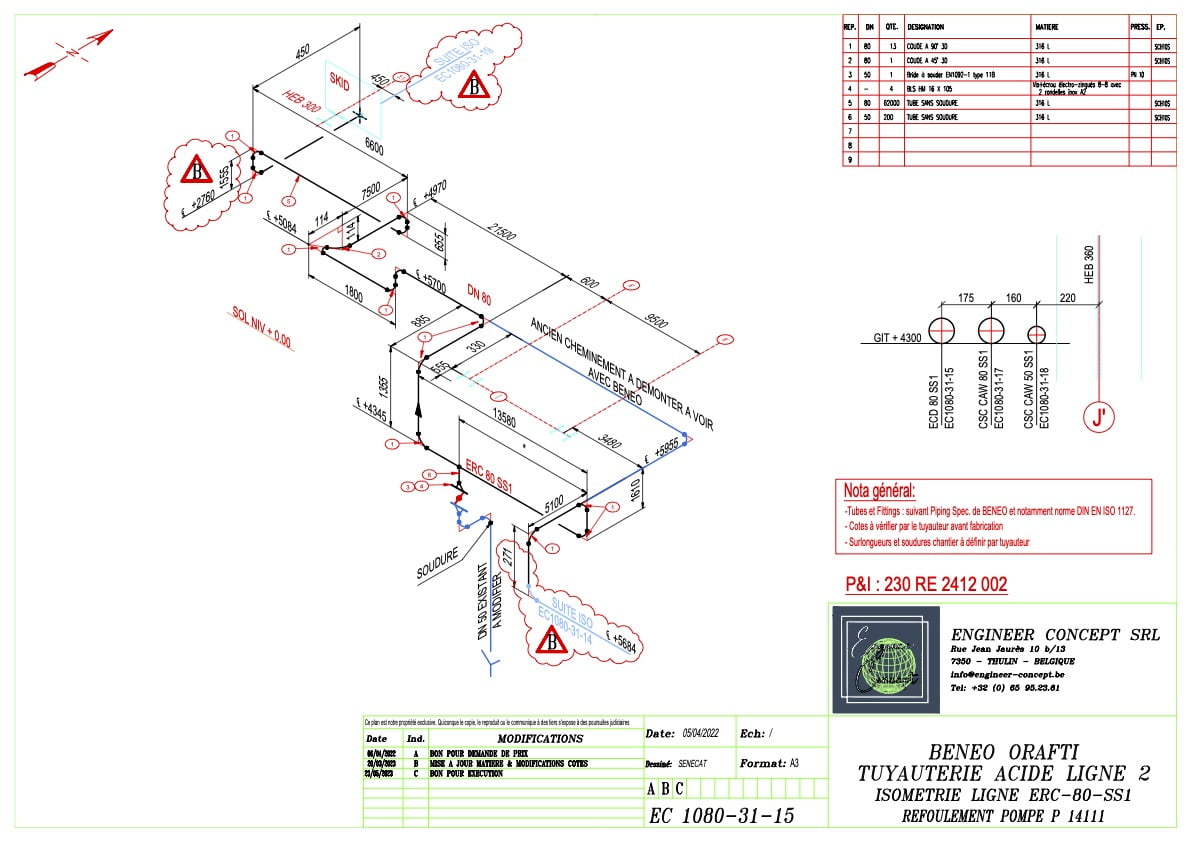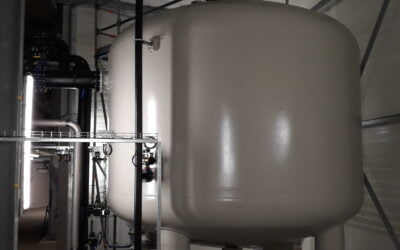 Addition of a sand filter Customer: BIOWANZE Date of completion : July 2020Known for its exploitation of new energy sources from renewable energies, the company BIOWANZE called on our expertise for the extension of its water treatment unit in the wastewater treatment...