Unloading and storage of fertiliser
Unloading and storage of fertilizers.
Unloading of ships with a capacity of 1,000 to 1,500 tonnes
Unloading by grapple crane feeding a hopper on load cells, made of stainless steel due to the characteristics of the fertilizers
Continuous handling circuit by belt conveyors with a capacity of 150 tonnes per hour
Storage in the existing halls or the new storage hall via switches
Automatic storage in the various stalls with continuous measurement of the storage heights at the fall of the final conveyors
Integration of mobile cranes, reversible shuttles and pouring trolleys in order to fill the storage bays as full as possible, minimise dead zones and reduce the size of the building
Storage in a 54 x 100m hall, incorporating 6m and 8m wide stalls
Hall with metal structure of lattice girders covered with a specific paint, and wooden purlins of the glued laminated type
Regulatory smoke extraction systems with air inlet grilles
Recovery by bull and feeding of a dosing and mixing unit
Transfer of the final products, at a rate of 100 tonnes per hour, to a truck loading line via conveyor belts and to a big-bagging unit.
Les projets les plus récents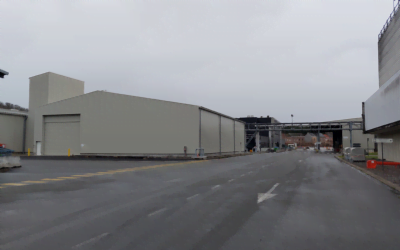 Extension of the spare parts store Client : BIOWANZE Description Surface 900m², soit 29 x 31m, en complément de la surface initiale de +/- 1.000 m² Charpente métallique galvanisée à chaud d'un poids total de +/- 42 Tonnes Bardage et couverture par panneaux sandwich,...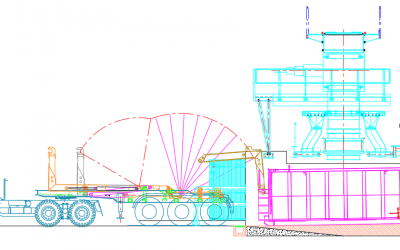 Container filling with ashes from a biomass boiler Client : BIOWANZE Description Preliminary study and budget estimation for container filling with ashes from a biomass boiler in order to reduce the operation time for emptying the emergency ashtray.Most recent projects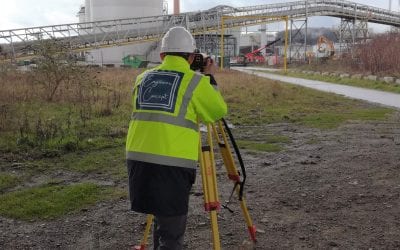 CO2 recovery for soft drinks Client : BIOWANZE Description CO2 recovery for carbonated beverages, with capture of part of the CO2 generated by the process, purification, compression and transfer to a purification and liquefaction unit. This project includes various...