Securing the façade of a wash house
Securing the façade of the wash house with reinforcement of corroded columns and beams by adding profiles adapted to the design of the structure, while maintaining the circulation gauges on the various floors of the building. The reinforcements are calculated and defined in order to recover the initial inertia of the profiles without necessarily replacing the profiles in their entirety, minimising intervention times and costs. In addition, the reinforcement of the structures allowed the securing of the façade panels, of the Siporex type.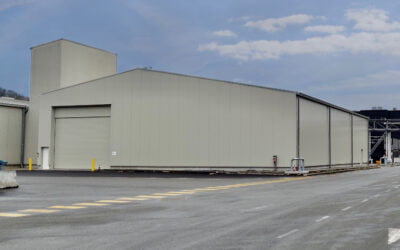 Extension of the spare parts store Client : BIOWANZE Description Surface 900m², that is 29 x 31m, in addition to the initial surface of +/- 1.000m². Structure in hot galvanized steel with a total weight of +/- 42 Tons. Cladding and covering by sandwich panels, with...