Revamping of a concrete slab in a process building
Total surface area of +/- 350 m².
Optimisation of the floor slopes to ensure the collection of the various effluents to the treatment network.
Adaptation of the piping networks and equipment support to facilitate floor cleaning.
Integration of a protective resin layer due to the acidic juices treated.
Creation of resin risers on the edges of the concrete blocks and around the building's columns with a resin stop profile and a rounding between the riser and the floor.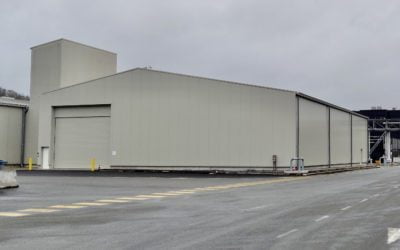 Extension of the spare parts store Client : BIOWANZE Description Surface 900m², that is 29 x 31m, in addition to the initial surface of +/- 1.000m². Structure in hot galvanized steel with a total weight of +/- 42 Tons. Cladding and covering by sandwich panels, with...