Replacement of process tanks
On-site surveys of existing installations
Creation of a project plan including all tanks to be replaced and those to be relocated, as well as piping modifications.

Drawing up detailed plans of the piping, new lines and existing piping to be modified.

Drawing up detailed plans of the supports.

Carrying out all technical consultations and comparisons.

Follow-up of the realisations.

Updating the plans to create an AS BUILT file.
Les projets les plus récents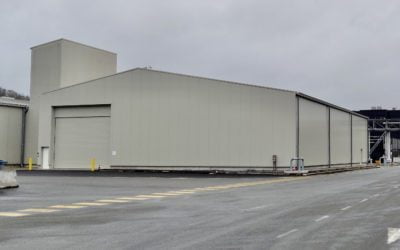 Extension of the spare parts store Client : BIOWANZE Description Surface 900m², that is 29 x 31m, in addition to the initial surface of +/- 1.000m². Structure in hot galvanized steel with a total weight of +/- 42 Tons. Cladding and covering by sandwich panels, with...