Reinforcement of a steel structure of a process building
On-site survey of the structure.
Identification of the elements to be supported.
Creation of calculation notes for reinforcements and modifications.
Creation of detailed drawings for the reinforcement of the steel structure of a process building with a storage area, for the removal of a column allowing better manoeuvrability in the storage area and reducing the risks of snagging.
Les projets les plus récents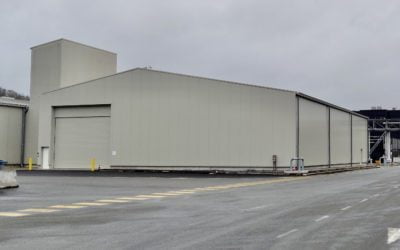 Extension of the spare parts store Client : BIOWANZE Description Surface 900m², that is 29 x 31m, in addition to the initial surface of +/- 1.000m². Structure in hot galvanized steel with a total weight of +/- 42 Tons. Cladding and covering by sandwich panels, with...