Reduction of alkaloid ergot in wheat
Reduction of ergot alkaloid in wheat during the cleaning phase before milling.

Adaptation of building structures and floors.

Modification of existing handling circuits.

Integration of optical sorting machines to remove ergot from wheat.

Integration of new handling equipment such as chain conveyors, augers, belt lifts, etc.

Dust removal from process and handling equipment with transfer of dust to specific dust treatment circuits.
Les projets les plus récents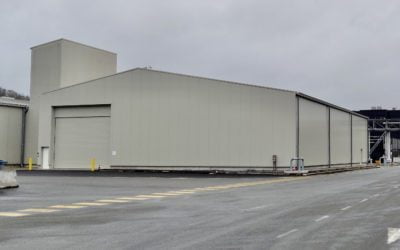 Extension of the spare parts store Client : BIOWANZE Description Surface 900m², that is 29 x 31m, in addition to the initial surface of +/- 1.000m². Structure in hot galvanized steel with a total weight of +/- 42 Tons. Cladding and covering by sandwich panels, with...