Fire protection of process filters
Drawing up a project layout with definition of fire protection water injection for the de-dusting filters of a milling plant,
Definition of a general budget,
Design of the water injection points in the dedusting filters,
Definition of the intervention procedure in case of fire detection, with securing of the networks to avoid any unwanted water injection,
On-site surveys,
Design of pipework and drawing up of detailed plans,
Request for quotations,
Follow-up of the works.
Les projets les plus récents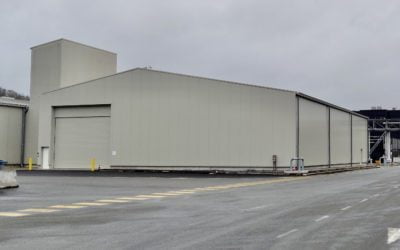 Extension of the spare parts store Client : BIOWANZE Description Surface 900m², that is 29 x 31m, in addition to the initial surface of +/- 1.000m². Structure in hot galvanized steel with a total weight of +/- 42 Tons. Cladding and covering by sandwich panels, with...